3 Point Hitch Flail Mower For Tractor
Product Detail
Product Tags
The flail mower gets its name from the use of flails attached to its rotating horizontal drum (also called tube, rotor, or axle). The rows of flails are usually staggered to give a continuous cut for reduced wear on the machine. The flails are attached to the drum using chain links or brackets, depending on the manufacturer. The rotating drum is parallel to the axle of the tractor. The PTO driveshaft along the tractor's axis must make a right angle through the use of a gearbox in order to transfer its rotational energy to the drum. As the drum rotates, centrifugal force pushes the flails outward.
Standard flails are shaped like an extruded "T" or "Y" and a chain attaches to the bottom. There are also proprietary flails with various shapes for shredding larger brush and others that leave a smooth, finish cut.
Our flail mowers are made with top notch qualtiy standards and durable, rugged materials to ensure the highest quality possible. Whatever your needs, our premium heavy duty mowers get the job done.
Our flail mower blades are super heavy duty and will never let you down. From the adjustable height mowing depth to the replaceable skid shoes, belt shield guard, and removable rake teeth, your flail mower is completely customizable to your work needs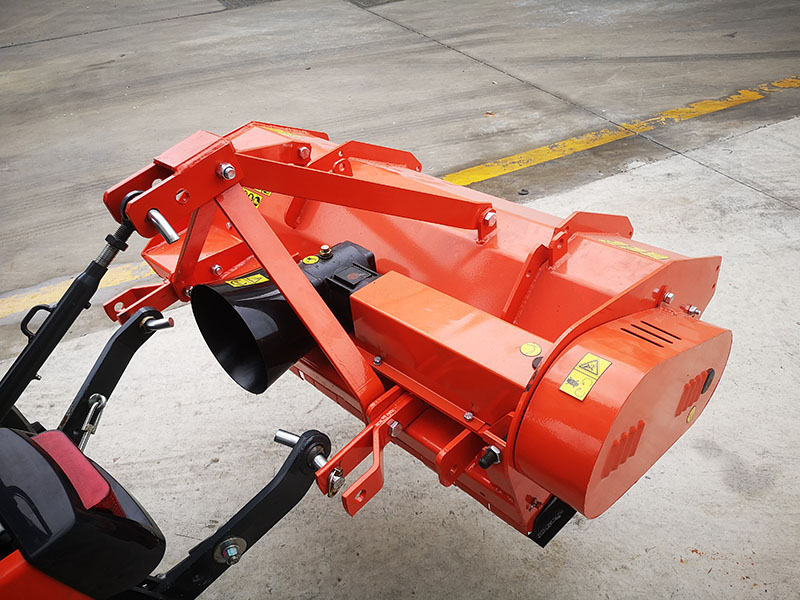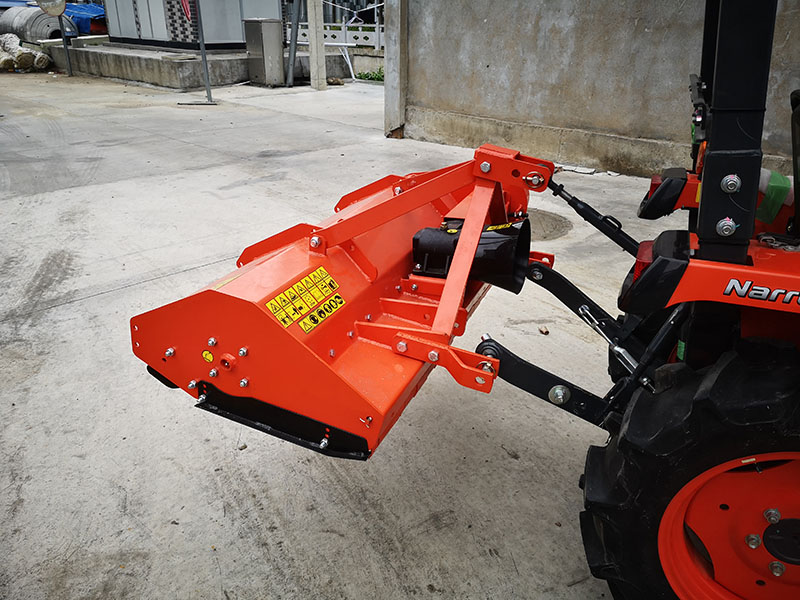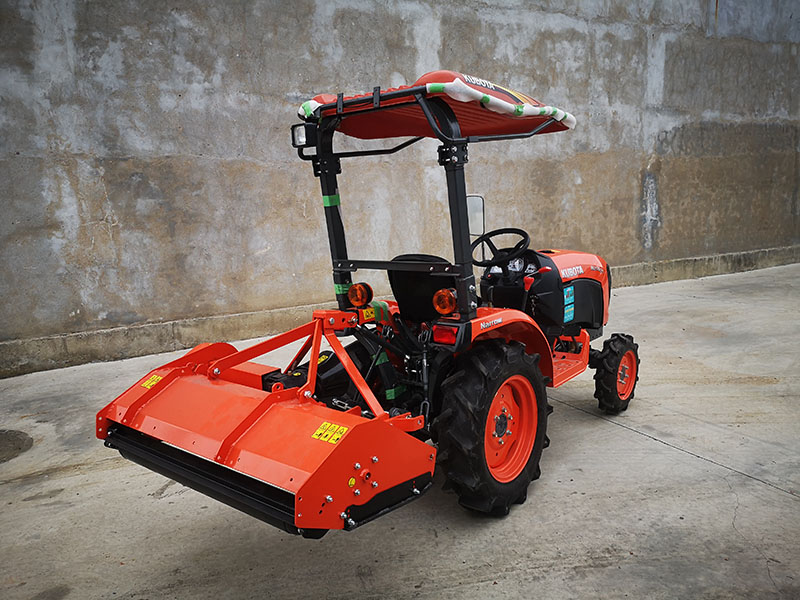 ● Cat I (Cat II option).
● 6 Spline PTO.
● Single Speed 540 rpm Gearbox With Freewheel.
● Transmission Belts With External Adjustment.
● Hammer Flails.
● Steel Front Safety Flaps.
● Height Adjustable Rear Roller. 
● Optional Front or Rear Mounted.
● Surface coating with DuPont bright Powder,the gloss is more than 90%.
| | | | | |
| --- | --- | --- | --- | --- |
| Model | mm | pcs | kg | mm |
| EFM95 | 900 | 18 | 193 | 1160*800*550 |
| EFM115 | 1100 | 24 | 214 | 1360*800*550 |
| EFM135 | 1300 | 24 | 232 | 1560*800*550 |
| EFM155 | 1500 | 30 | 254 | 1760*800*550 |
| EFM175 | 1700 | 30 | 272 | 1960*800*550 |
---
---
Write your message here and send it to us