Land X Wheel loader LX1000/2000
Product Detail
Product Tags
1. The model features a long wheelbase (2300mm) design to adapt to all types of overweight conditions, leading the industry in stability.
2. Digging force , strong breaking force, light weight of various materials.
3. fast and efficient, driving speed up to 28km / h, the industry's best.
4. People-oriented design ensures safety, reduces fatigue and creates an excellent operating environment for you.
5. Can be configured hydraulic pilot, cab, air conditioning, audio, etc., comfortable operation, driving safety.
6. international small package mainstream design, large arc cab glass, streamlined hood, fender, in line with the aesthetic appearance of high-end users.
7. Engineering version of the small loader main engine, the national III emissions. The horsepower is strong and the torque reserve coefficient is large. It can meet the instantaneous overload requirements during the construction process and fully provide the power required for heavy-duty and heavy-duty operations.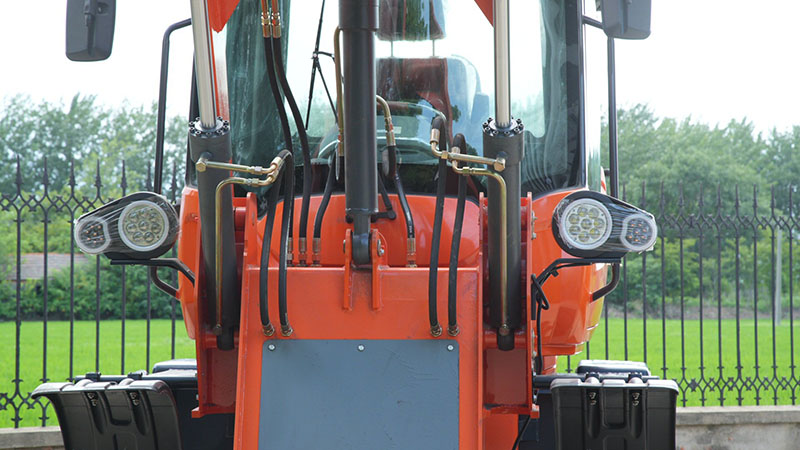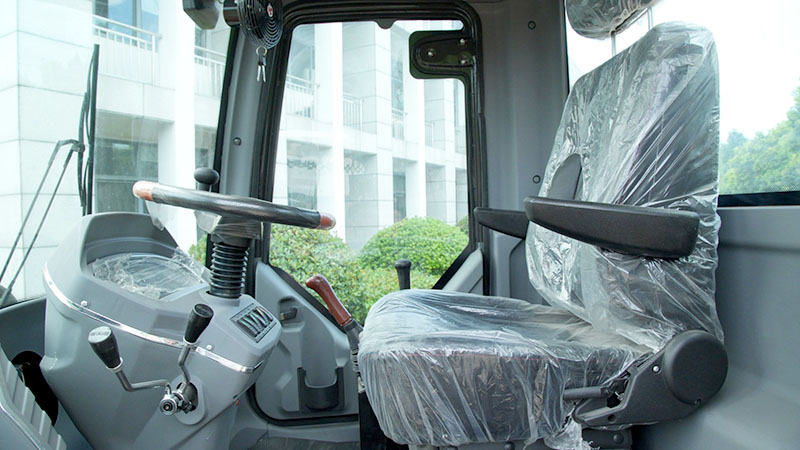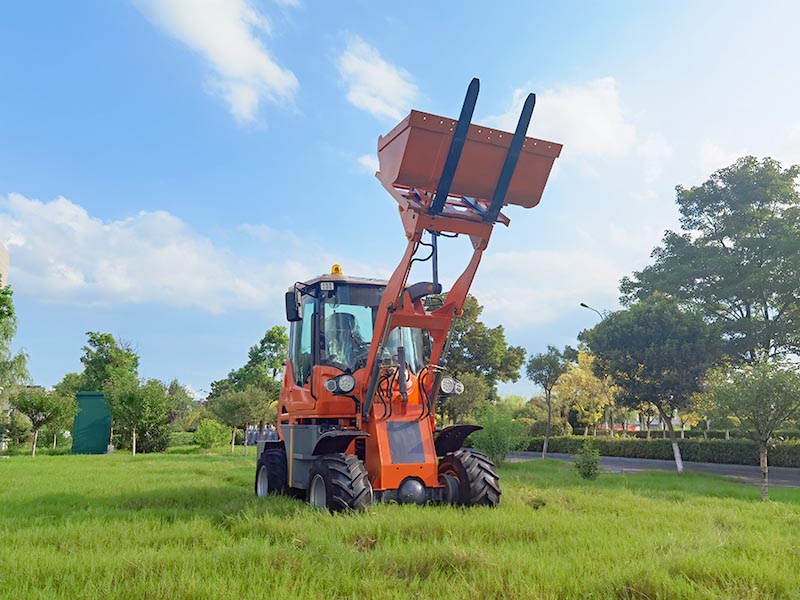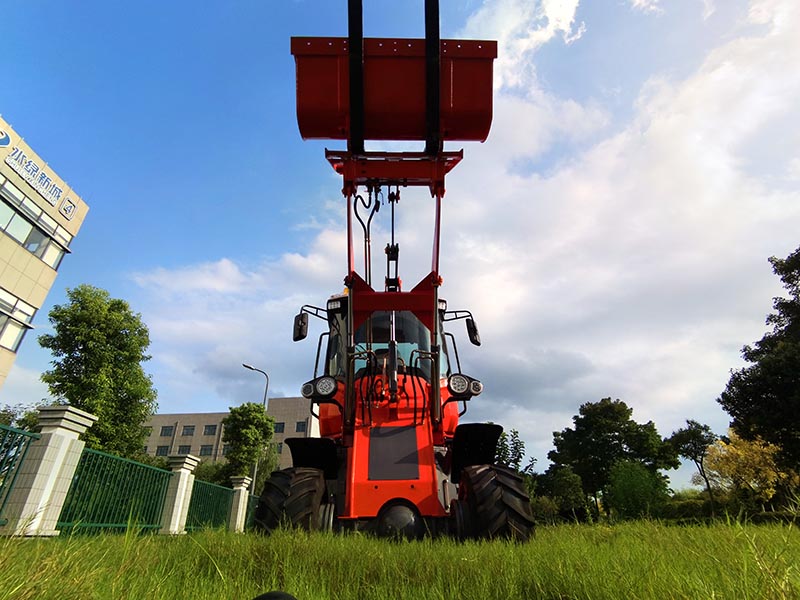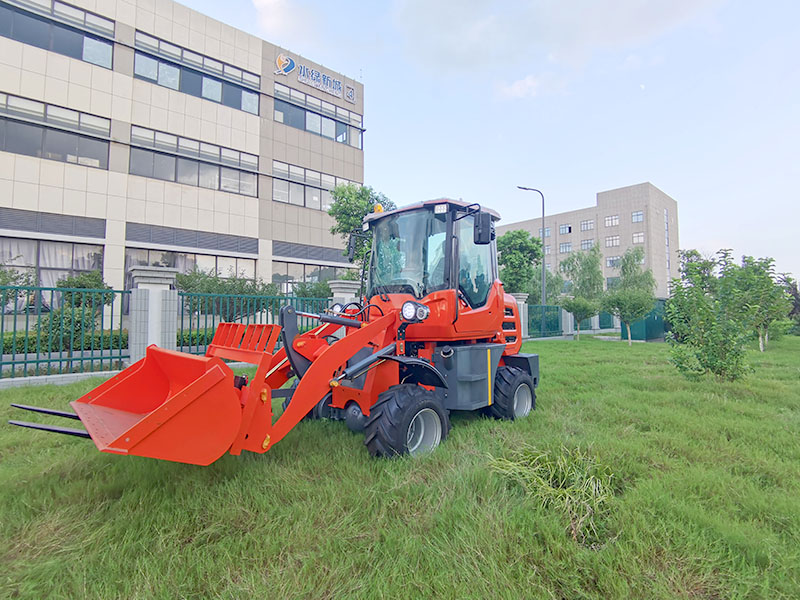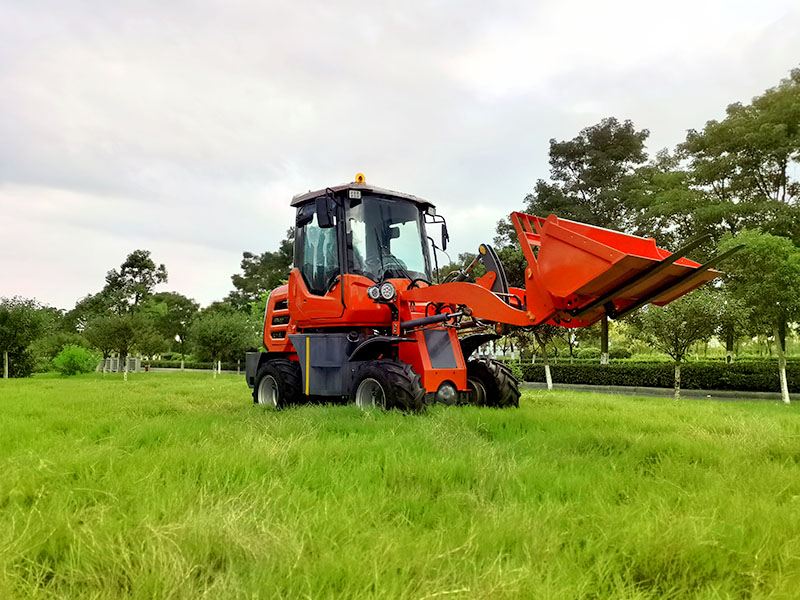 LAND X 1000 MINI WHEEL LOADER SPECIFICATION

Item

Feature

1.0 Engine details

 

Model

YUNNEI490

Engine type

In-line arrangement, water-cooled, three-cycle diesel Engine

Rated Power

37KW

Rated Speed

2400 r/min (rpm)

2.0 Steering System

 

Cycloid full hydraulic steering system

BZZ-80

System Pressure

10MPa

3.0 Bucket

 

Bucket Capacity

0.4 m3

Bucket width

1400mm

Bucket type

Heavy-duty bolt on teeth

Max. Breakout Force

28KN

Rated Load

1000kg

Operating Weight

2850kg

4.0 Overall Dimensions

 

Overall Length (Bucket on ground position)

4600mm

Overall Height

2580mm

Ground to Cab Top

2580mm

Ground to exhaust pipe

It is below from the top of cabin

Overall Width

1700mm

5.0 Operating Specifications

 

Drive Means

Four-wheel drive

Min Turning Radius

4600mm

Driving System

torque converter
| | |
| --- | --- |
| Dumping Height | 2300mm |
| Dumping Reach at max height | 750mm |
| Min the ground distance | 240mm |
| Time of raise | 4sec. |
| Hydraulic cycle time | 9sec. |
| 6.0 Brake System |   |
| Service Brake | Four Wheel Hydraulic spread-shoed brake |
| Parking Brake | Hand operated |
| 7.0 Tyre |   |
| Model | 31*15.5-15 |
| Wheelbase | 2170mm |
| Track | 680mm |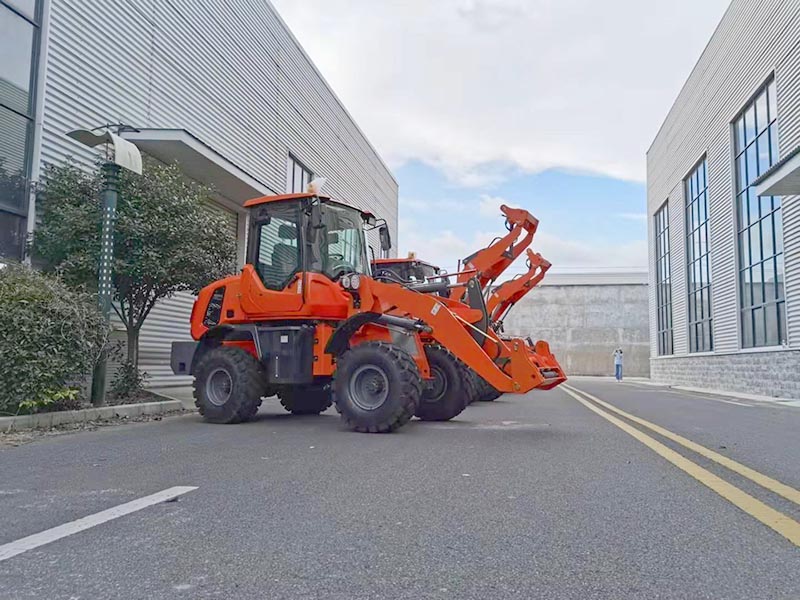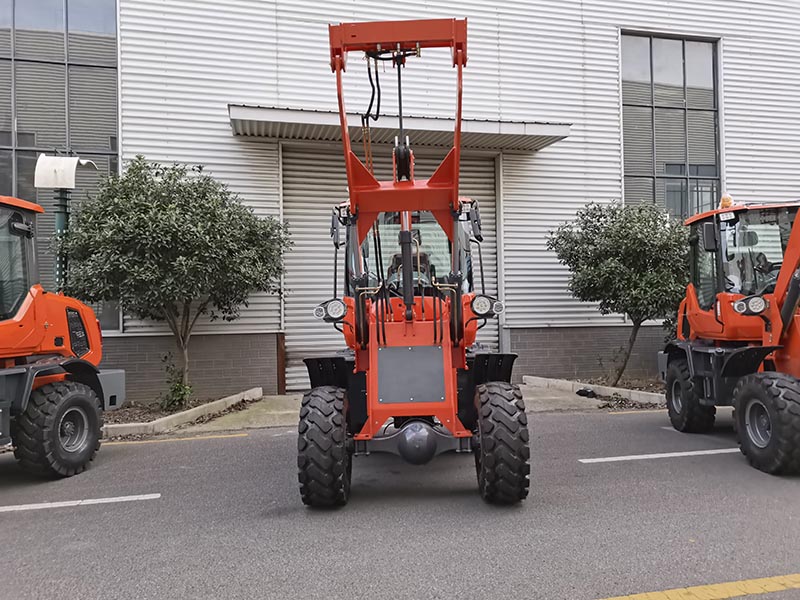 LAND X 2000 MINI WHEEL LOADER SPECIFICATION

Item

Feature

1.0 Engine details

 

Model

YUNNEI490

Engine type

In-line arrangement, water-cooled, three-cycle diesel Engine

Rated Power

37KW

Rated Speed

2400 r/min (rpm)

2.0 Steering System

 

Cycloid full hydraulic steering system

BZZ-80

System Pressure

10MPa

3.0 Bucket

 

Bucket Capacity

0.8m3

Bucket width

1750mm

Bucket type

Heavy-duty bolt on teeth

Max. Breakout Force

28KN
| | |
| --- | --- |
| Rated Load | 1600kg |
| Operating Weight | 3550kg |
| 4.0 Overall Dimensions |   |
| Overall Length (Bucket on ground position) | 5200mm |
| Overall Height | 2780mm |
| Ground to Cab Top | 2780mm |
| Ground to exhaust pipe | It is below from the top of cabin |
| Overall Width | 1800mm |
| 5.0 Operating Specifications |   |
| Drive Means | Four-wheel drive |
| Min Turning Radius | 4800mm |
| Driving System | torque converter |
| Dumping Height | 3200mm |
| Dumping Reach at max height | 860mm |
| Min the ground distance | 380mm |
| Time of raise | 4sec. |
| Hydraulic cycle time | 9sec. |
| 6.0 Brake System |   |
| Service Brake | Four Wheel Hydraulic spread-shoed brake |
| Parking Brake | Hand operated |
| 7.0 Tyre |   |
| Model | 23.5/70-16 |
| Wheelbase | 2170mm |
| Track | 1400mm |
---
Previous:
Land X Agricultural Mini Excavator
Next:
Tractor Land X NB2610KQ
---
Write your message here and send it to us