Land X Electric Garbage Truck
Product Detail
Product Tags
The door-to-door waste collection that does not disturb
One of the main reasons why municipalities and cooperatives that deal with urban hygiene services choose electric vehicles for waste collection is certainly the fact that they do not pollute. With a view to reducing pollution to improve the quality of life and the urban environment. Being electric vehicles another very appreciated feature is the silence that allows you to operate in any time of day or night. All this allows to improve the quality of the service offered.
Let's see what are the other reasons that push the municipalities to insert electric vehicles in their fleet of garbage collection vehicles.
Compact but at the same time powerful and robust electric garbage trucks
Land X vehicles are designed for professional use and are therefore extremely robust (the chassis derives from 4x4 off-road vehicles); with the LAND X you can have no-stop operation 24/24h choosing between high capacity battery, a quick charge system for Lithium batteries or the battery swap system. Alkè electric garbage trucks have compact dimensions that make them able to be used even in narrow alleys of historic centers and at the same time offer exceptional performances compared to similar vehicles. The electric motor of these waste pickup trucks has maximum torque and gradual power distribution that allows fast starts even on ramps with considerable slope. The waste collection body can have 2.2 m3, 2.8 m3 or 1.7 m3 capacity. In addition, various accessories are available, including the bin lift system for 120 - 240 - 360 liters containers and the waste collection body tarp and are available in the waste collection body version combined with the tool box or the pressure washer.
Significant savings on fuel costs
A full charge for electric vehicles costs about 2 euros and travels up to 150 km (depending on the batteries installed); LX electric garbage truck has been specially designed to save on consumption. The LX' electric vehicles for separate waste collection have energy-recovery braking system which reduces energy consumption by up to 30% when it is in a continuous "stop and go" mode. The LX' high-performance electric motor is designed to optimize consumption for door-to-door collection where shifts are short and speed is not high. The motor is also equipped with a special cooling system that allows it to operate even at high temperatures and with a high workload.

| | | | |
| --- | --- | --- | --- |
| 1 | SIZE | mm | L4400xW1534xH2180 |
| 2 | TREAD | mm | 1420/1280 |
| 3 | WHEELBASE | mm | 2200 |
| 4 | SEAT |   | 2 |
| 5 | MAX SPEED | km | 35-40 |
| 6 | TURNING RADIUS | m | 5.2 |
| 7 | Endurance | km | 200 |
| 8 | BRAKE DISTANCE | m | 3.5(30KM/H) |
| 9 | TYRE |   | 175R13LT |
| 10 | GROUND | mm | 280 |
| 11 | Max.gradeabili | % | 25 |
| 12 | DRIVEN POWER | kw | 7.5 |
| 13 | HYDRAULIC POWER | kw | 1.5 |
| 14 | POWER | V/ | 72V/210Ah |
| 15 | HOPPER | m3 | 3 |
| 17 | TRASH CAN | L | 240 |
| 18 | WEIGHT | kg | 2200 |
| 19 | HYDRAULIC |   | HAND VALVE |
| 20 | CAB AC |   | OPTIONAL |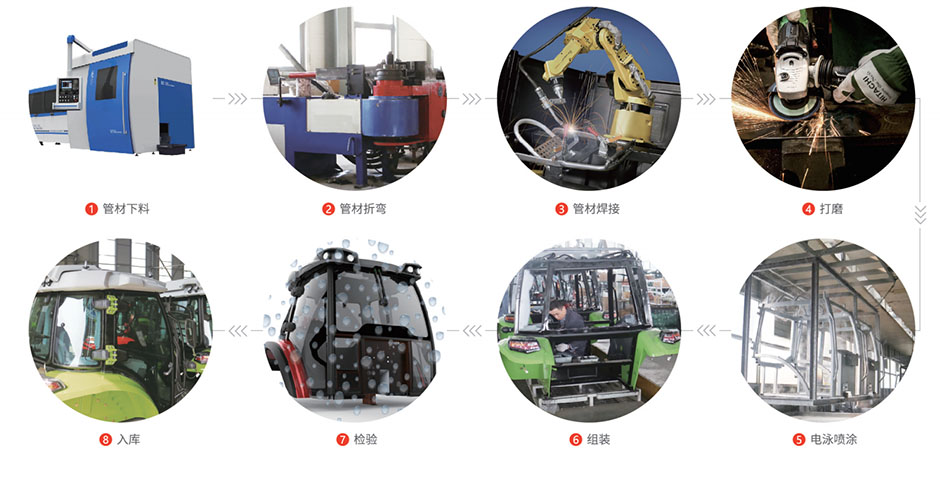 ---
---
Write your message here and send it to us