Land X High Pressure Washing Electric Vehicle
Product Detail
Product Tags
Product Description of Eco Friendly Pure Electric High Pressure Road Washer Vehicle Street Cleaner Truck
Front row flushing, electric valve control, changing the flushing direction at any time according to the needs of different grounds, the spraying direction can be adjusted during use, and the left and right can be adjusted to save 30 degrees.
Sweep forward. Electric valve control, front fan-shaped swing flushing, the nozzle needs to be replaced, and the direction can be manually adjusted.
Box body: The box body is made of sheet metal spraying process, which must be overall sprayed after pickling and phosphating. It has a built-in integrated rotomolding water tank with a volume of 1500 liters. The water tank comes with a dedicated interface for cleaning and sewage, and the front of the tank has a water level observation window, which is convenient for real-time observation of the water level.
Barrel accessories: It comes with a 15-meter water pipe automatic retractor, which is convenient for retracting and releasing the high-pressure pipe.
Vehicle size: (length*width*height) 3850×1400×2100mm, compact body, agile shuttle through various streets and lanes.
The main toolbox, with built-in hooks, used to store hand-held flushing, high-pressure water guns, and hand-held brackets.
Equipped with a handheld high-pressure spray gun and a rotating nozzle for washing small advertisements, trash cans, and ground garbage.
The electric high-pressure washing vehicles are equipped with water guns, which are mainly used to clear the adlets posted in the city and the blind corners such as walk plates, rails, street curb, etc. as well as the ground oil stain from street vendors, and they can also be used for disinfection and spraying pesticides.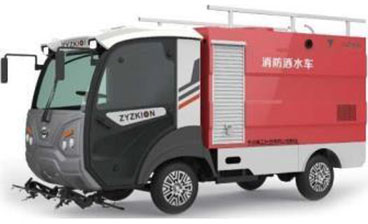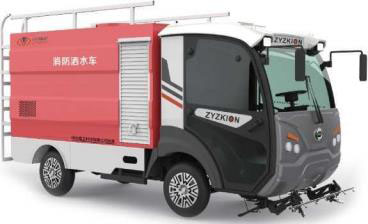 The body is featured with non-bearing body structure, which is strong in rigidity and distortion resistant.
It is featured with reinforced axle and two rear tires, and the front and rear suspensions are the overall bridge style with strong carrying capacity.
The cleaning devices consist of the devices including front cleaning device, cylindrical single-point (two-point) cleaning device, manual spray gun device and so on.
When the front cleaning device is working, the high pressure water flow can form a complete cleaning plane. 
The electronic control rotates 12° vertically and swings 18° horizontally.
The operation of columnar single point cleaning device is fully electric controlled, and the driver can complete the operation in the cab.
The full direction operations of the up, down, left and right are available.
The rear end is equipped with manual high-pressure spray gun, and high-end12meter long roll coil supporting water cannon. 
It is simple and convenient for operation, which both saves time and manpower. 
With the large operating range, it can be configured with a variety of specialized nozzles to clean the centralized stains and adlets along the street.
| | | | |
| --- | --- | --- | --- |
| 1 | SIZE | mm | L4720xW1560xH2360 |
| 2 | TREAD | mm | 1230/1280 |
| 3 | WHEELBASE | mm | 2180 |
| 4 | SEAT |   | 2 |
| 5 | MAX SPEED | km | 35-40 |
| 6 | TURNING RADIUS | m | 5.2 |
| 7 | WATER TANK | L | 1500 |
| 8 | BRAKE DISTANCE | m | 3.5(30KM/H) |
| 9 | TYRE |   | 175R13LT |
| 10 | GROUND | mm | 280 |
| 11 | Max.gradeabili | % | 25 |
| 12 | DRIVEN POWER | kw | 10 |
| 13 | HIGH PRESSUREPUMP POWER | kw | 7.5 |
| 14 | POWER | V/ | 72V/310Ah |
| 15 | AR PUMP |   | 20UM/250Bar /3M |
| 17 | WASHING WIDTH | M | 12 |
| 18 | WEIGHT | kg | 2200 |
| 19 | Endurance |   | 250 |
| 20 | CAB AC |   | OPTIONAL |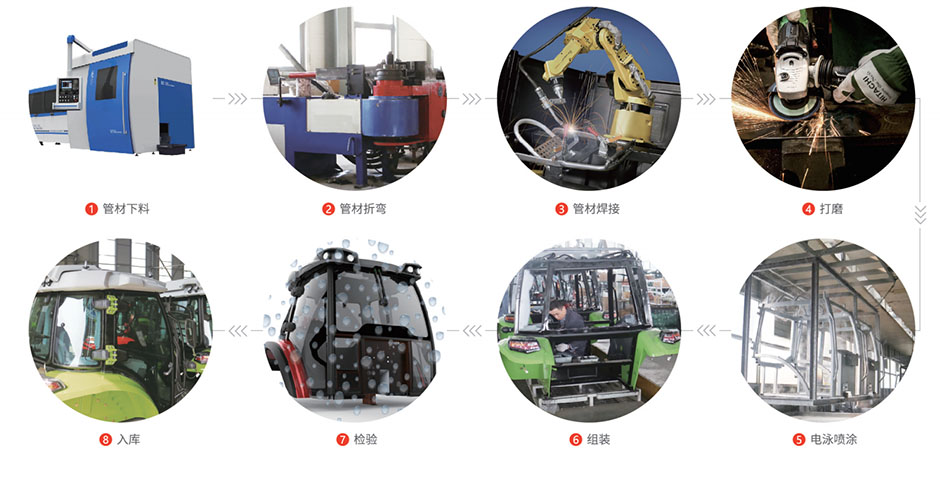 ---
---
Write your message here and send it to us